Esplanade May - June Workshops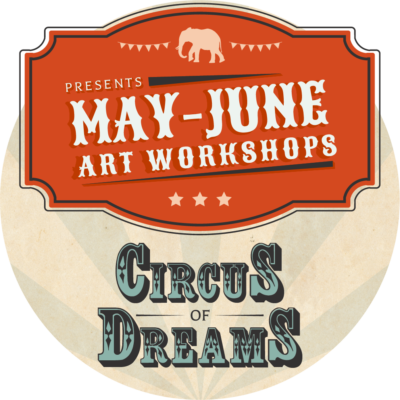 When entering the Circus of Dreams, they are transported to a parallel universe where their dreams and nightmares come alive. They encounter a magnificent merry-go-round, filled with fantastical creatures and adorned with intricate designs. The merry-go-round represents the magic and wonder of the circus, captivating the imagination of all who see it.
Inspired by the merry-go-round, participants in an art workshop are invited to draw their own versions of this magical ride be it physical or digitally. Through their art, they can explore the flip side of their own reality, tapping into their creativity and imagination to bring their own dreams to life.
Watercolour Workshop
Theme: Circus of Dreams
AGE GROUP:
6 Years Old and Above
DATE:
6, 13, 20, OR 27 May 2023
10, 17 OR 24 June 2023
Every Saturday
TIME:
2.45PM – 4.15PM
VENUE:
HiArt Esplanade
*REGISTRATION:
$30/Session (Non-Member)
$25/Session (Member)
Digital Art Workshop
Theme: Circus of Dreams
AGE GROUP:
6 Years Old and Above
DATE:
7, 14, 21 OR 28 May 2023
4, 11, 18 OR 25 June 2023
Every Sunday
TIME:
1.00PM – 2.30PM
VENUE:
HiArt Esplanade
*REGISTRATION:
$55/Session (Non-Member)
$45/Session (Member)
Terms and Conditions Apply | *Prices Before GST